Hey everyone!
Bit of a different post because I've had no life recently and abusing my summer job by watching movies! I've recently seen 'The Heat' and 'Now You See Me' (pictures underneath) and I wanted to tell you about them!
The Heat
I absolutely LOVED this movie - it had me laughing constantly all the way through. Nothing beats a bit of Sandra Bullock as an FBI agent but throw in Melissa McCarthy and that ladies and gentleman makes a hit comedy!
Absolutely LOVED this bit. Taped faces - definitely going to feature on my next night out! Haha!
On first impressions, you may think this is a girly flick but honestly, I think this is a movie for all (over 15...)! The overuse of swearing and rude humour was right up my street! I'd definitely recommend this - although it was free for me to watch, it is DEFINITELY one worth going to the cinema for!
Now You See Me
(Probably a useless review as I watched this at the last showing at my local cinema but still, it deserves a rave review from me!)
In a succinct way - this movie was fantastic! I absolutely enjoyed every minute of it and it had me on the edge all the way through! What I loved the most was how it was unpredictable at times because it involved magic - I mean come on, who doesn't love a bit of magic! Gorgeous visuals and fantastic music - I was bouncing when Zedd - Codec came on! Aww yeah Zedd - yes please.
My only criticism would be the ending - it was a tiny bit underwhelming and seriously confused me. Maybe it's just me though because someone else explained it to me who had understood it all clearly! Also another great movie I'd definitely recommend watching if it's still showing at your local cinema!
Wooooo!
Hope you liked my little short reviews!

Let me know if you've seen any great films lately! I really want to see Kick-Ass 2 and Romeo and Juliet when they come out! Douglas Booth and Ed Westwick - YES. YES PLEASE. Anyday. Perfect casting - thank you casting people.
Our starcrossed lovers.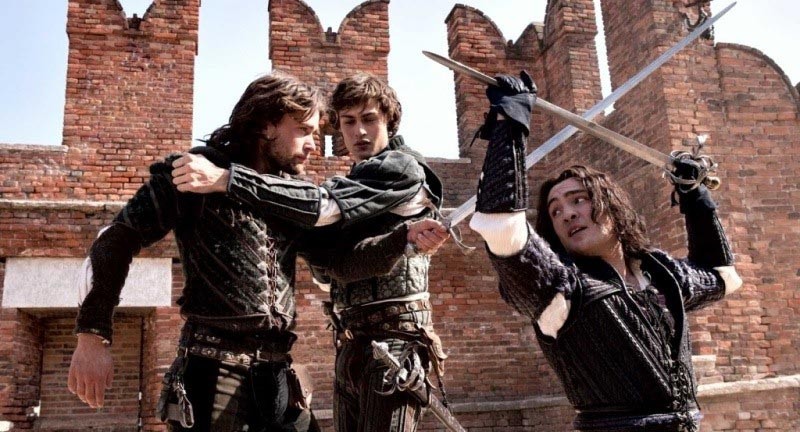 I don't really like what they've done to Ed Westwick's hair though...
Irrelevant images but they're extremely attractive - you can't deny that one.
As a film it will most likely not beat Baz Luhrmann's epic but casting wise - they've won me over.
Lots of love,
Yinyin